---
From the establishment of Ming Chuan University, it has set "Strive for Excellence" as its mission, through enhancing theoretical education and practical training to cultivate professional talents who have the sense of responsibility, high moral standards, team spirit and global vision to serve the country and international society. Faculty and staff members adhere to the educational philosophy "Attending to all students with parental care, support, and guidance" of our two founders as the core ideology for education, aiming to achieve the educational goals of "Excellence, Professionalism and Internationalization."
From its founding in 1957, Ming Chuan has now been an experienced higher education institution for more than 60 years and cultivated more than 150,000 alumni. The recognition MCU alumni receive from all sectors of the society not only builds up the reputation of the university, but is also proof of MCU's educational philosophy. MCU occupies approximately 600 hectares over Taipei, Jihe, Taoyuan, Kinmen and Michigan locations. Currently, MCU has 12 Schools, 37 departments, 34 masters' programs and 2 doctoral degree programs. Currently, over 20,000 students are enrolled at Ming Chuan, with the top number, domestically, of international students and students from China. Schools of Management, Law, Communication and the Institute of General Education are located on Taipei campus, while Schools of Tourism, Information Technology, Design, Education and Applied Languages, Social Sciences, Health Technology, Financial Technology and International College are located on Taoyuan campus.
In order to implement Founder Pao's educational spirit of establishing a school as an act of her dedication to the country and offering service in isolated areas, MCU has actively participated in establishing a university location in Kinmen in collaboration with Kinmen County Government since 1995. With the efforts over many years, the Ministry of Education approved MCU to establish Kinmen Location on December 28, 1998. MCU purchased 15 hectares in Tian Dun Junsha Town, Kinmen County, with plans to establish its Kinmen Location step by step.
Over the years, MCU has been purchasing land in Kinmen and constantly amending the campus construction plan. Under unfavorable conditions and various restrictions, five work-experience Masters' Programs were established, including Master's Program in Public Affairs, Master's Program in Applied Chinese, Master's Program in Tourism, Master's Program in Cross-strait Relations and Security Management, and Master's Program in Education.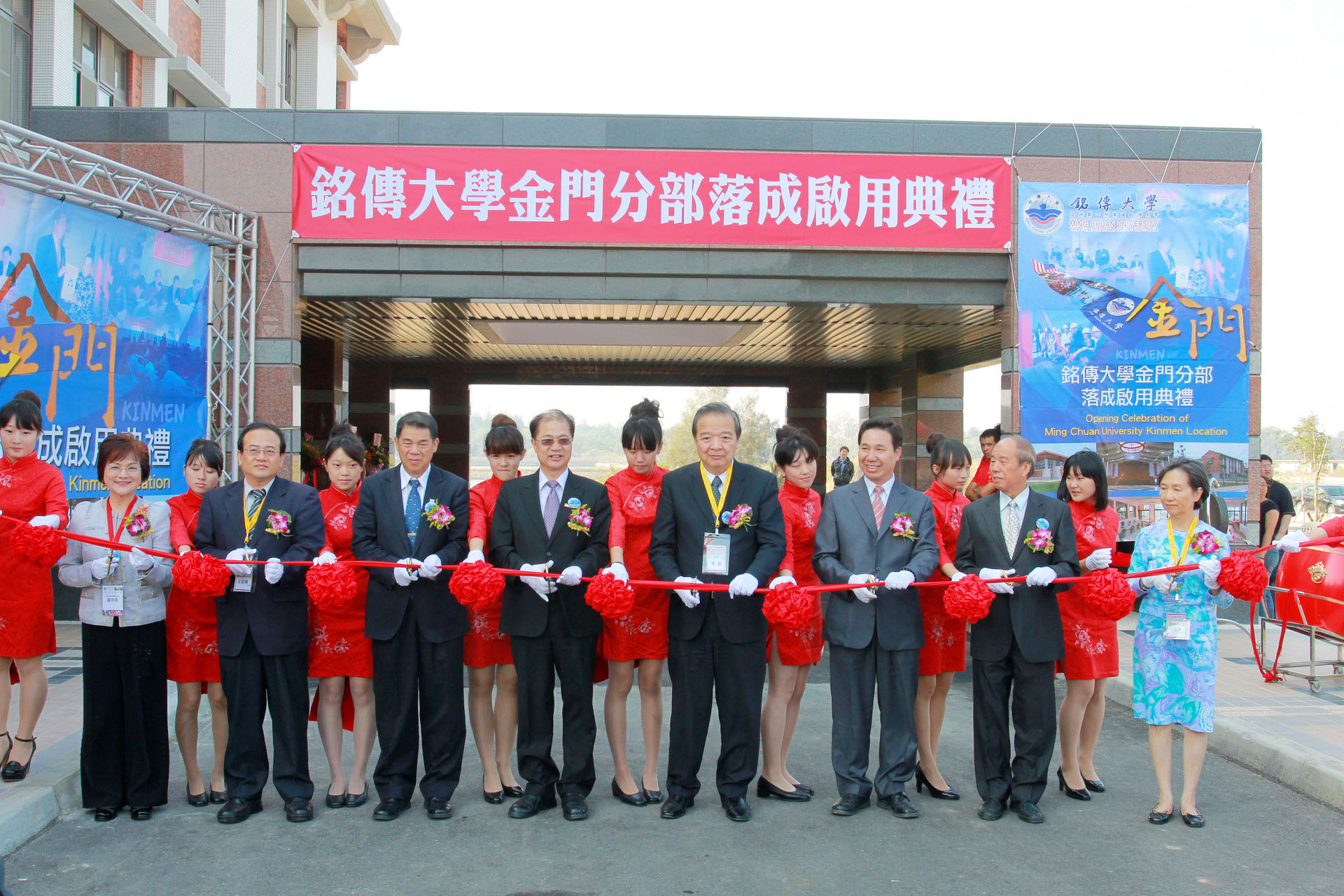 With much hard work over the years, residents of Kinmen no longer need to cross the strait to pursue further study on the main island of Taiwan. Meanwhile, the overall educational level have been promoted, as over 300 high quality talents have completed their masters' degrees and are now serving in local government units and private sector entities. Cultural thought and global vision in the area have also been elevated indirectly and resulted in further development of Kinmen. Due to the gradual openness of policies toward mainland China, MCU sped up the construction of Kinmen Location. The Gymnasium and Comprehensive Teaching Building at Kinmen were completed at the end of July 2011. Administrative staff in Kinmen started to work on August 17, 2011 and the ribbon cutting ceremony for opening of Kinmen Location was held on October 30 that same year.
Currently, educational offerings at Kinmen Location include undergraduate, graduate and overseas youth vocational training program Baking & Pastry Arts class, entrusted by Overseas Community Affairs Council. At the same time, extension education in the local community is also been promoted by utilizing existing resources including faculty and educational facilities. The MCU Waterpark was established in the summer of 2018 to promote the experiential learning of "Play to learn; Learn through playing" and to merge the education we offer at Kinmen Location with the local development needs for tourism.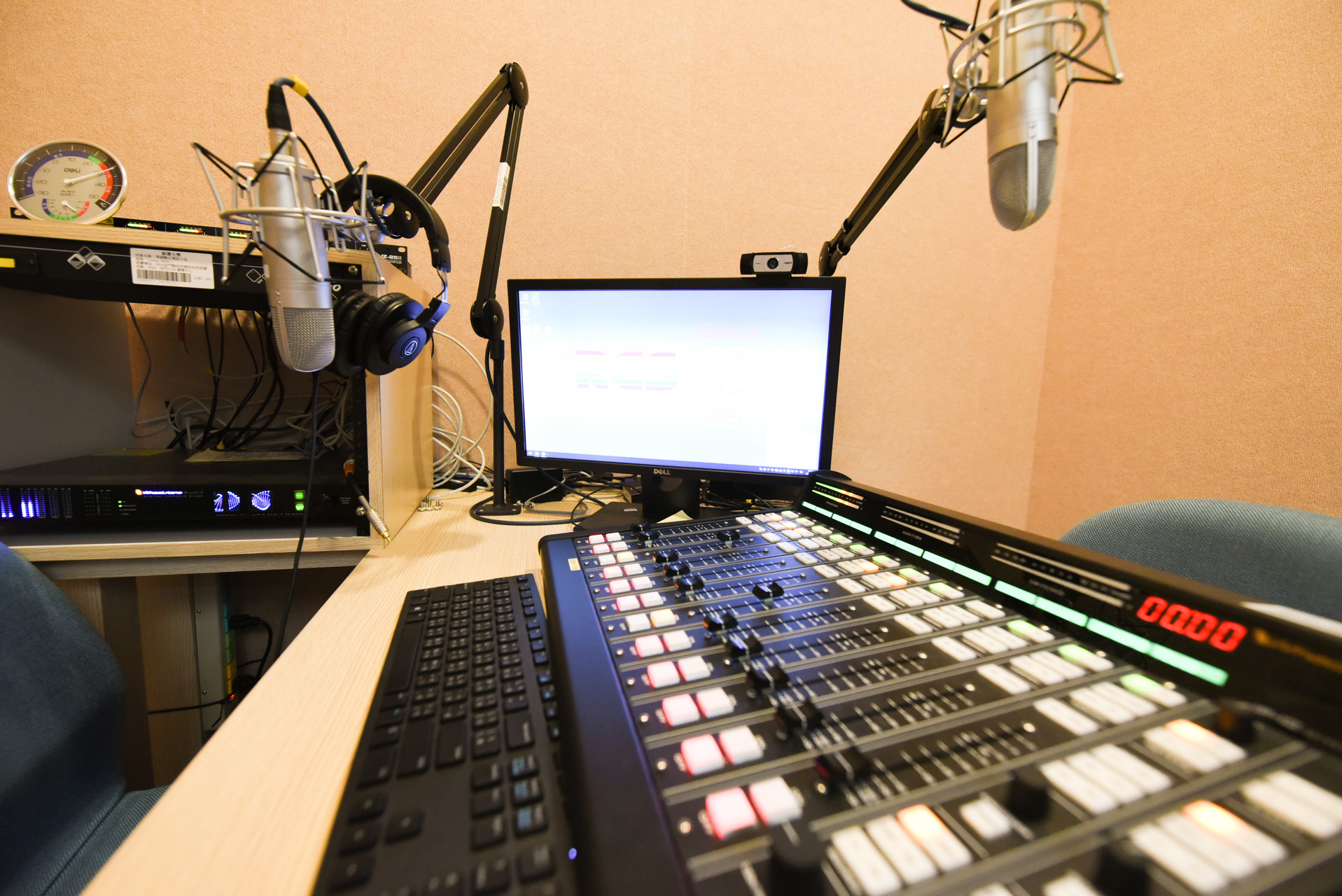 MISSION GOALS
Serving as a platform for educational collaboration between Kinmen and Xiamen

Promoting educational exchanges for cross-strait students

Providing opportunities for study aboard and internship

Promoting international education development in Kinmen

Cultivating local talents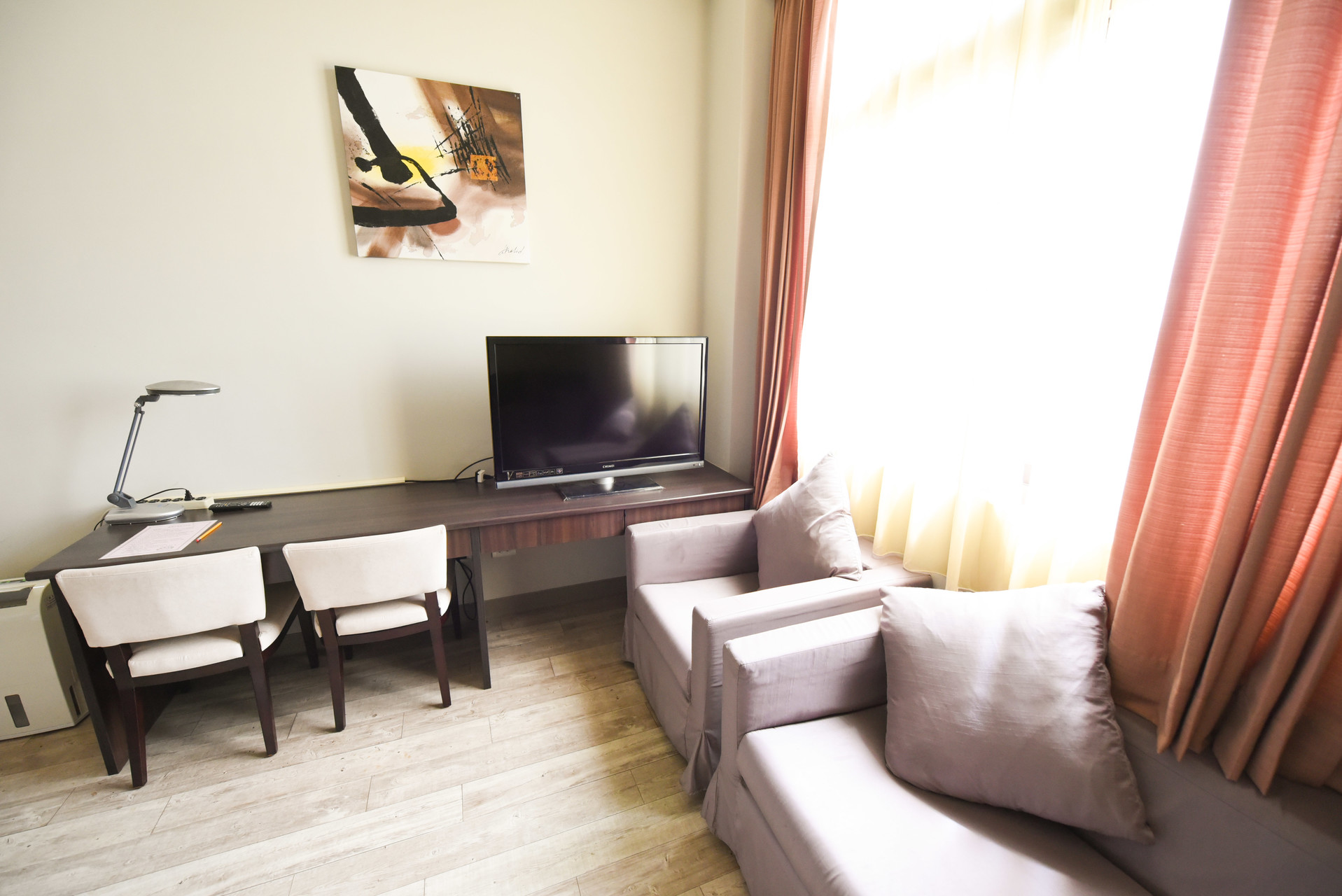 Complete Dormitory Life Education – Learn Through Living
Kinmen Location has set dormitory life education at its core, through which staff assist students in self-exploration and encourage them to participate in the local society as to create, develop and implement social ideals.
Multi-campus Learning
MCU students have the opportunities to gain cross-strait internship experiences during their study. Through these learning experiences at Kinmen Location, they may acquire familiarity and practical ability in the greater China job market and create a competitive advantage for themselves.
2 + 2 Joint Degree Program between Taiwan and Kinmen
As the main courses in the first and second years of study for Leisure and Recreation Management Department in the School of Tourism and Radio and TV Department in the School of Communication comprise general education, common core and professional theory courses, students will be transferred to their School's main location for professional courses beginning in their third year. By adopting this learning-away-from-home mode, students can focus on their study under the natural and simple environment of Kinmen while laying a solid foundation for them to acquire professional knowledge. The geographic position of Kinmen is used as an advantage to make cross-strait learning possible.  
Geographic Position

Kinmen Location is situated in Tian Duen Jinsha Township, the northeastern corner of Kinmen County. This is also the location of the Kinmen Culture Park, with the campus less than 50 meters away from Kinmen History and Folkways Museum. Jinsha Campus of National Quemoy University is opposite to MCU's Kinmen Location. Kinmen County would like to develop this area into University Island, with a connection between Jindeng Bridge and Xiamen in the future.
MCU Kinmen Location occupies approximately 15 hectares. The construction of the following venues is completed: Comprehensive Teaching Building, Gymnasium, Golf Putting Practice Green and Paintball Course, Golf Driving Range, Three-in-One Sports Venue (basketball, volleyball and tennis), Voice of MC Kinmen Teaching Radio Station, Water-Based Sports Area (Teh-Ming Lake) including dragon boating, canoeing and windsurfing, and Camping Area. A Drone Certificate Testing Venue will be completed in the near future. Currently, the remaining 1.3 hectares of land (comprising a half-crescent pond) is being prepared for fill; the land use is in the planning stage.
Proceeding from Jinsha Reservoir and passing through Kinmen Culture Park, one can reach De Ming Road, which is named after MCU Founder Pao and connected to MCU Kinmen Campus. It only takes 15 minutes to drive from Kinmen Campus to Kinmen ShangYi Airport and 20 minutes to drive to Kinmen Government Center in Jingcheng Town. Transportation is very convenient.